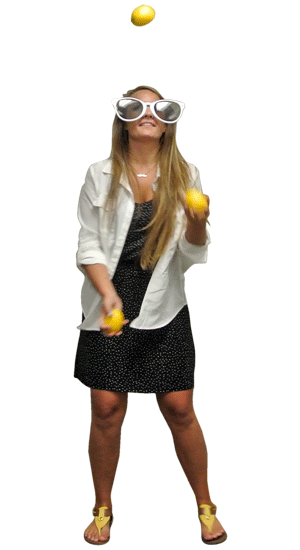 Alexa Carney
Vice President, Creative
Ms. Alexa Carney's designs are simply "Lextraoridinary". Carney joined the Zest team in 2012 after blowing the top off of the graphic design program at Stevenson University. Carney is overflowing with ideas and impressive in her ability to bring them to life. "Alexa is quite simply the most naturally gifted designer I have worked with… and I have worked with some good ones," said Zest VP Tim Bojanowski.  "She has a unique ability to absorb a general concept and develop it into a complete and effective finished product. Her work is reliable and constantly impressive." Contact us to see what she can add to your vision board.
The Goods
Currently Binging: Maron
Latest Minor Life Accomplishment: Figured out how to not be homeless.
Dance Move: Slack jaw - bring it.
Beer of Choice: Natty Daddy(s)
Do you need to chat with Alexa? Send an email at lex@zestsms.com
Want to be best friends? Click the buttons below.