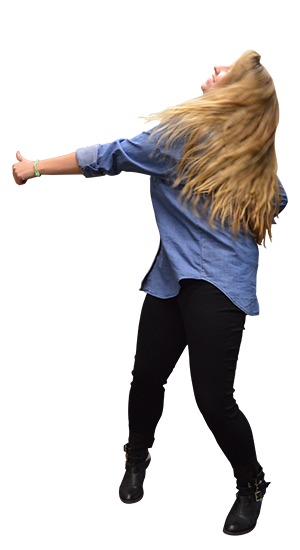 Boo Entwistle
Art Director
Boo is full of creative surprises. Her primary responsibility is the support of our retainer clients in addition to supporting new project work. She has a unique ability to absorb a general concept and transform it into a complete and scary-good design.
The Goods
Currently Binging: The Office, Arrested Development, Veep, Repeat...
Latest Minor Life Accomplishment: Knowing multiple answers at trivia
Dance Move: The Little Kicks
Beer of Choice: DFH Namaste
Do you need to chat with Boo? Send an email at boo@zestsms.com
Want to be best friends? Click the buttons below.