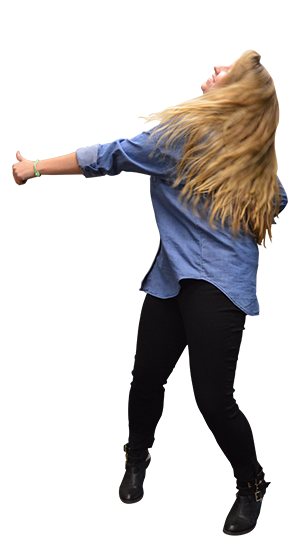 Boo Entwistle Art Director
Boo joined the team as a graphic designer in 2015 and now serves as Zest's Director of Creative Services. In this role, Boo oversees the design, animation and video departments and is the leader of all brand visual development. She works alongside the other department directors to achieve and maintain fully realized, well-rounded identities for our clients.
Boo is a Baltimore native, having attended Maryvale Preparatory School prior to attending Salisbury University where she graduated with a BFA in Graphic Design, winning the "Best Portfolio" award of her graduating class. Boo has always had a passion for art and design and she has wanted to be a graphic designer for as long as she can remember, spending her childhood in art classes and cutting her favorite layouts out of magazines. In addition to her passion for design, Boo is also a major television and film enthusiast and wannabe critic, so be sure to ask her what to binge next.
Although very outgoing, Boo is a true introvert who loves to spend her spare time with her fiancé, Jeremy, at their apartment baking, listening to audiobooks, painting and cuddling their cats, Lannister and Stark. She also loves spending time with her family, cheering for the Ravens and all things Harry Potter. To answer your question, no, Boo is not her real name and you'll have to ask her in person to find out how it came about!
Currently Binging: The Office, Arrested Development, Veep, Repeat...
Latest Minor Life Accomplishment: Didn't get sunburned at the beach
Dance Move: The Little Kicks
Beer of Choice: Black Cherry White Claw
Want to be best friends? Click the buttons below.