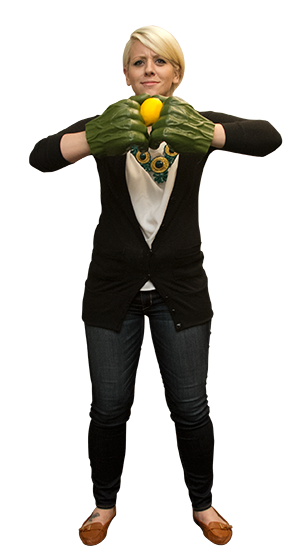 Grace Caltrider Senior Vice President of Operations
Grace joined the Zest team in 2015. As the Senior Vice President of Operations she manages the day to day operations and overall performance of the company.
Prior to moving back to Baltimore, she spent four years living on the coast of North Carolina and in the mountains of Vermont. She began her collegiate studies at the United States Naval Academy, where she played division 1 lacrosse. After 18 months as a Midshipman, Grace decided to transfer to the University of North Carolina Wilmington in order to pursue her interests in business.
At Zest, Grace has made an large impact as a Digital Marketing Specialist, a Client Account Executive and now in her role as SVP of Operations. She is dedicated to supporting the Zest Team in any way possible to ensure Zest delivers the best possible service to our clients.
Outside of work, Grace enjoys traveling to various mountainous regions with her husband, Mac, and hiking with her two black labs, Angus and Ed. Grace is also an avid runner, and an area expert in the field of Chipotle. She has a one-year-old daughter named Mary, affectionately known around the office as Frog.
Currently Binging: Peaky Blinders
Latest Minor Life Accomplishment: Ate a Hershey's chocolate bar in 34 seconds.
Dance Move: Anything with a Good Foot Tap
Beer of Choice: Heady Topper