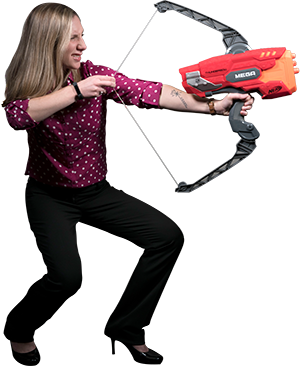 Kate Sparks
Vice President, Digital Strategy
A marketer by trade, Kate joined Zest at the close of 2017. With over a decade of experience, Kate specializes in the design, development, and execution of carefully crafted marketing strategy. Before joining Zest, Kate lead a team promoting integrated technology solutions to a variety of industries nationwide. Kate frequently collaborated with other marketing teams, agencies, and business both large and small to set, monitor, and exceed goals on many levels. Kate is thrilled to join the crew at Zest and continue her quest to learn, grow, and explore unique ways to crush goals and strengthen brands. Kate holds a Bachelors of Science Degree in Marketing & Advertising from York College of Pennsylvania. Kate is a Mom to an adventurous little boy and wife of a local Firefighter. Kate and her family love the outdoors, soccer, hiking with friends and exploring new and exciting places.
The Goods
Currently Binging: The Good Place
Latest Minor Life Accomplishment: Successfully convinced a toddler to eat two bites of broccoli. The struggle is real.
Dance Move: Arabesque... go ahead, give it a Google.
Beer of Choice: Strike that. It's wine o'clock somewhere!
Do you need to chat with Kate? Send an email at kate@zestsms.com
Want to be best friends? Click the buttons below.