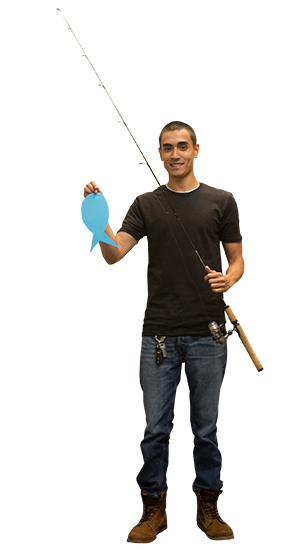 Michael Wyant
Digital Specialist: Analytics & Advertising
Mike is a fisherman at heart, and knows how to reel in the type of unique data that ultimately produces real search engine results. Mike is Tim Bojanowski's SEO protege, and is constantly researching and adapting for latest changes in industry trends.
The Goods
Currently Binging: Largemouth Bass
Latest Minor Life Accomplishment: See above
Dance Move: That thing that people do at country concerts
Beer of Choice: Anything on a NASCAR paint scheme
Do you need to chat with Michael? Send an email at wyant@zestsms.com
Want to be best friends? Click the buttons below.