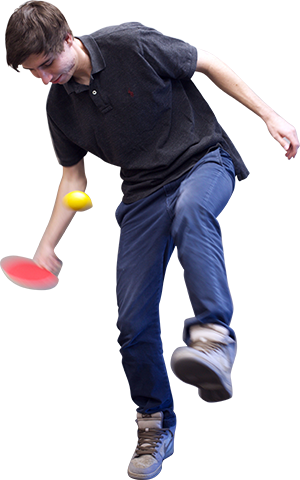 Robert Gurlik
Creative Specialist
Robert, Bert, Roberto, Bruce, etc... The man with multiple names also has an arsenal of creative talents including web design, identity creation, animation skills - not to mention the ping pong shots. When he isn't in the Creative Suite, Bruce curls up with his two weird cats and forces sugary sweets on unwilling victims.
Do you need to chat with Robert? Send an email at robert@zestsms.com
Want to be best friends? Click the buttons below.