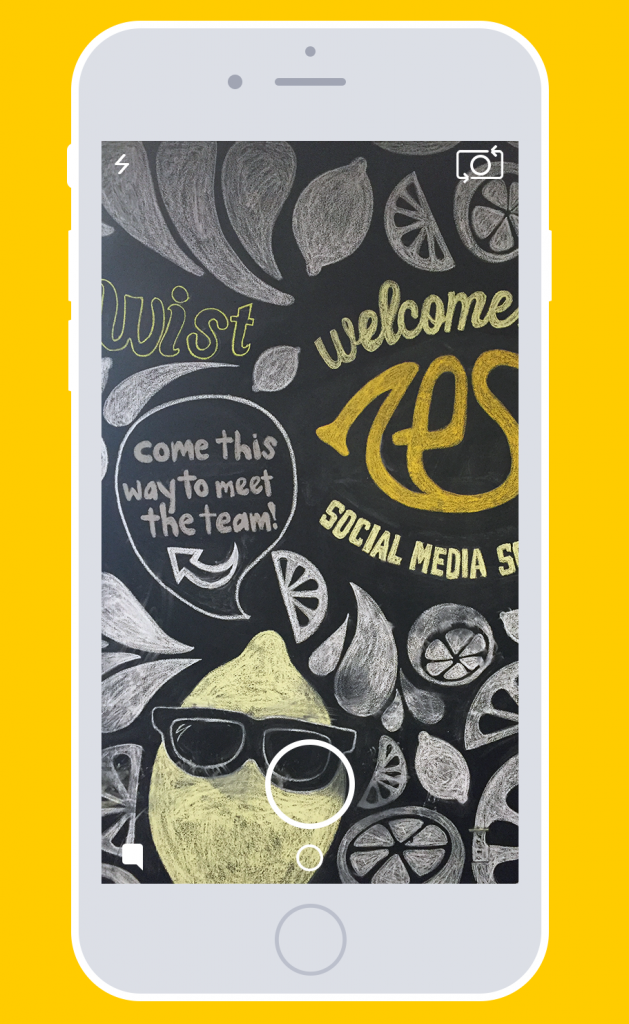 The mobile application Snapchat started in 2011, and just as it has grown, so has the popularity of impermanence in a digital world of timestamped virtual timelines. The company is currently valued at $16 billion, with over 100 million users who spend an average of 30 minutes a day on the app. The audience for Snapchat skews younger – the majority of young adults in the US with smartphones have the app. But when it comes to using the Snapchat platform for marketing, the question must be asked: why invest in an advertising space where the content is never permanent?
The answer to this question is similar to the answer to the question: why is Snapchat interesting to anyone, for personal reasons or not? For many, the knowledge that the messages you see are opening will never again be accessible is tantalizing, and makes viewers focus in.
Some say that Snapchat marketing is a currently better investment than ads on any other social network. There are currently no analytics for businesses using Snapchat, but independent data-gathering is possible:
Use dedicated URLs for Snapchat adds to track click through rate
Create secret sales only advertised on Snapchat
Here are a few tips for branding success on Snapchat.
Avoid obvious sales pitches. Instead, tell stories that involve core brand philosophy. For example, if you own a shoe brand, focus your storytelling on themes like fitness, or exploration. Create characters in these stories that represent core brand benefits, product quality, and your superiority to your competitors.
Relevance trumps excellence. Snapchat is built on the idea that posts are impromptu, casual and unafraid of being rough around the edges. Content must look authentically grassroots, or the skeptical audience won't buy it. Grassroots content means quicker turnaround times and a higher potential impact using fewer man-hours than for campaigns on other platforms.
Quantity over quality. Copywriting and design are secondary to the constant development of new content on your brand's story, as each story snap disappears after 24 hours.
Be transparent. Users like viewing human characters and experiences. Work culture and behind-the-scenes glimpses are a new fountain of marketing subject matter. Millennials, one of Snapchat's largest user bases, are more interested than previous generations in work culture of companies they support. Fun team-building activities and employee bonding showcase the heart of the company – its team.
Go global. Exhibit your brand's global expansions and your team's travel adventures.
There are several downsides to using Snapchat marketing, although most issues have the potential for improvement. First – currently, only one user can access a Snapchat account at a time. Therefore, no employee collaboration is possible. Second – currently, the app skews toward a younger audience than most companies usually target. This is likely to change within the near future, due to the app's popularity.
Although the app is currently most popular with young adults, Snapchat is likely to go the way of Facebook, Twitter and Instagram – older generations will likely be future users.
To brands who are about to boldly go where few others have yet gone: use the novelty of Snapchat to your benefit and experiment with unconventional ideas. Mistakes you make are less permanent than on other platforms. Finally, Don't be afraid to use the everyday antics of your team as the storyline. Real life is, in fact, quite fascinating.