Written by Colin Dougherty, Towson University 2016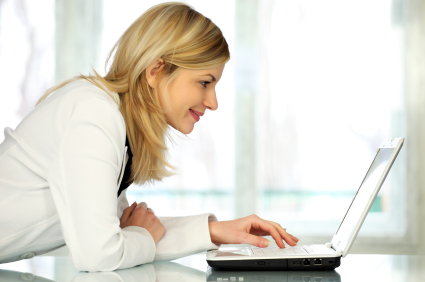 The social media strategists at Zest Social Media Solutions discuss how incorporating a social media influencer into your campaign can greatly impact your business.
Influencer accounts have become a vast source of traffic for various brands and have the ability to engage target markets at a large scale.
So what exactly is an influencer and how do they work? An influencer is typically an individual or group that has accrued a large following on one or multiple social media platforms. Such accounts publish consistent content, highlighting products within an industry as a way of engaging other users. An influencer's content can have a sizable impact on a business's marketing performance and overall growth.  It is imperative that business and marketing professionals understand the benefits of contracting an influencer to spread brand, service and product awareness.
Let's break down some of the key reasons why the influencer community has the power to promote your business beyond what you thought was possible:
Directing Traffic
The influencers in an industry have the ability to direct significant amounts of traffic to their own pages, and to those of the business that they are posting about. The traffic typically comes from a community of followers that the accounts have built through committed engagement.
A community will often monitor an influencer's page to see any new content that has been produced. Such content is usually professionally produced and provides value to the community in the form of ideas or reviews.
Product Reviews and/or Use
Influencers build a degree of trust within their community through steadfast engagement and content production. Product reviews are a direct way for these accounts to provide additional value to their community, while informing them about the latest trends within an industry. Further, reviews are important for your business, as they can promote your offering against that of direct competitors.
Many businesses have caught onto this trend and have begun to send popular products to influencers for free. Often, these businesses are attempting to expose the influencer to their product or service with the hope that the individual will start to use or review it in a positive light. 
Engagement with Other Influencers
The influencer community within an industry is a small segment of overall users. If an individual has the ability to become popular within a community, they are likely to start collaborating with other popular pages.  Collaboration has the capability to cross-promote influencers' pages and communities. This cross-collaboration brings two fan bases together and can introduce both to a product within an industry. These accounts also have the opportunity to share which products they liked and disliked with one another. The entire industry may start to take notice if/when a product is promoted through multiple social media pages. As a result, the product launch or brand extension can have a more-than-favorable outcome.
To see an example of this, check out GymShark. GymShark has been able to grow its brand presence through select fitness accounts within the Instagram community, making it one of the top influencer accounts within the fitness segment.
Engagement with Your Target Market
Part of an influencer's job is to engage with the community that they have cultivated. Accounts that stop engaging with the community will begin to come across as less personable, less relatable and even unreliable at times. When they engage with their community, it is usually in the form of providing comments, advice or giving thanks. As a firm, a community can likely fall within your target market so long as the influencer is in your industry. As a result, both the influencer and outside firms may understand the demographics of their ideal target market and better tailor content they will enjoy. With this information, firms can make the changes necessary to a product, location or campaign overall.
For more information regarding the implementation of a social influencer and what it can mean for your company, contact the social media strategists at Zest Social Media Solutions today.