Bowie & Jensen is a full service business law firm who believes in building long term relationships with their clients. The size of their firm, combined with their experience, allows them to be affordable without compromising the quality of their services. Zest created a fresh new design that not only improved the appearance of their site but also gives customers the information that they need.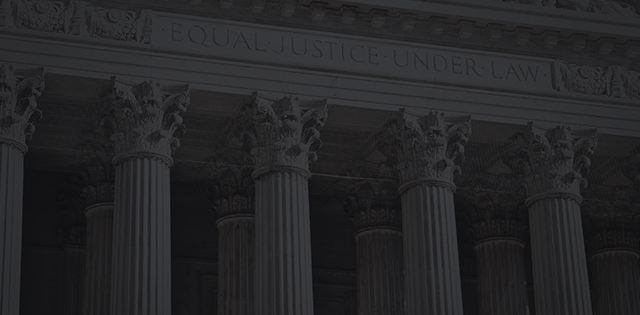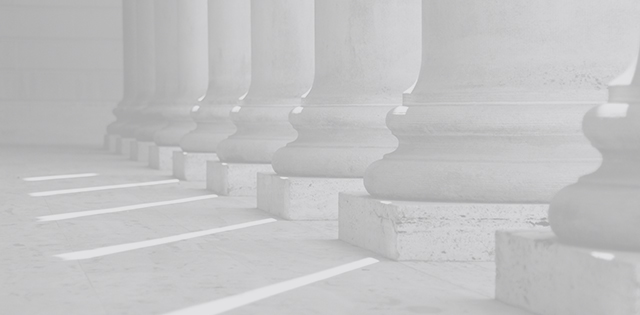 While Bowie & Jensen's previous website was also designed by the Zest team, due to the ever-changing digital world, it was time for an update. The new design uses a clean base, with a 3 column grid set on full width, responsive pages.

To mirror the updated website design, the brand typography also received a facelift. The previous brand typefaces were Garamond and Josefin Sans. We updated the fonts to crowd favorites Proxima Nova and Proxima Nova Condensed. The two fonts work harmoniously to create a clean, modern look.
The Home Page design features a hero banner, a large captivating image with Bowie & Jensen's "Empowering Businesses to Succeed" tagline. Beneath the hero banner is a crisp feed of the most recent posts and updates from Bowie & Jensen, followed by a newsletter sign up, and a slider which gives an overview of their Areas of Practice.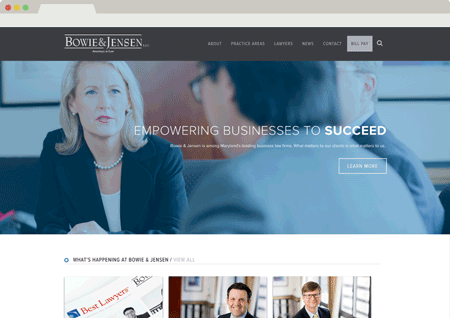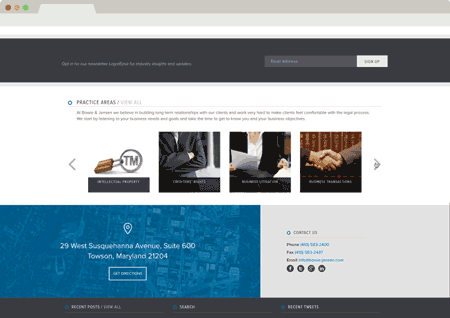 The Areas of Practice overview slider is a great example of Bowie & Jensen's updated, user friendly, site. It offers viewers the option to easily see all of the areas of law in which Bowie & Jensen focuses. A brand icon is paired with each Area of Practice and a "Learn More" hover leads the user to a page which describes that practice area in more depth.
In addition to the full design facelift, the Bowie & Jensen website also received updates to its back end theme. This update made the site more responsive to various viewing modes. The website has been customized for Desktop, Tablet, and Mobile devices to ensure cohesiveness and readability when viewed on any device.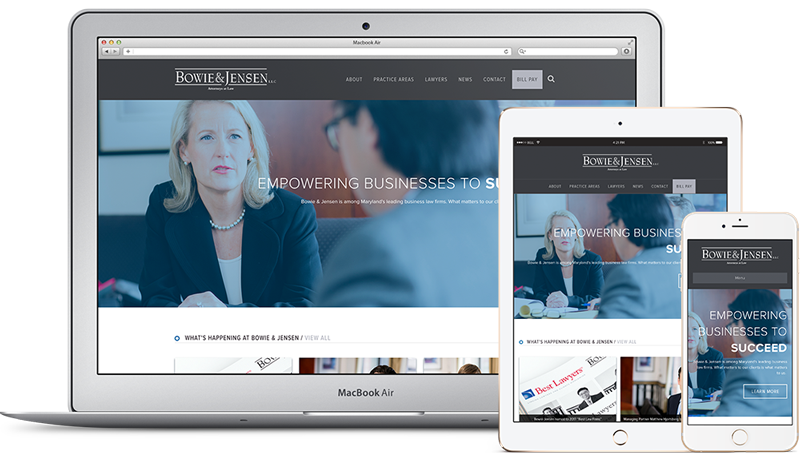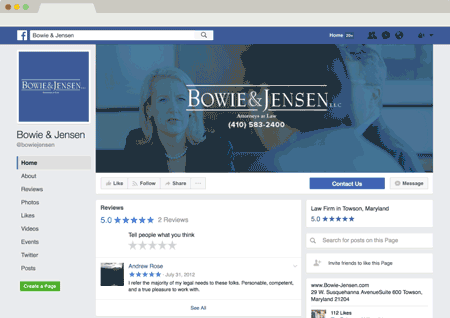 The hero banner which was used on Bowie & Jensen's website was carried through into the design of their Facebook, Twitter, LinkedIn, and Google Plus social pages. Each of these pages play key roles in expanding their online presence and interacting with potential and current clients in a more relate-able way.
In addition to the the recreation of Bowie & Jensen's website and Brand Identity Kit, Zest also had the opportunity to redesign existing print collateral. Zest focused on updating the firm's library of Attorney Biographies and Practice Area Overviews. This work created a seamless brand appearance across print and digital collateral.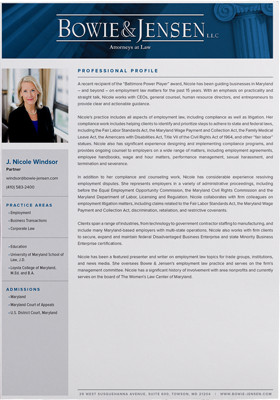 %
Decrease in Bounce Rate
%
Increase in Organic Searches
Like What You're Seeing? Let's Chat!
We would love to chat with you about how Zest can help boost your digital presence!