Celebree Learning Centers
Celebree provides a stable and secure learning environment which fosters a solid foundation for a child's lifelong success. Zest works to support digital media marketing and branding with this leading child care provider. The result has been significant increases across various key performance indicators such as impressions, traffic, engagement, and conversions of new enrollments. It also lead to a rise in smiling faces.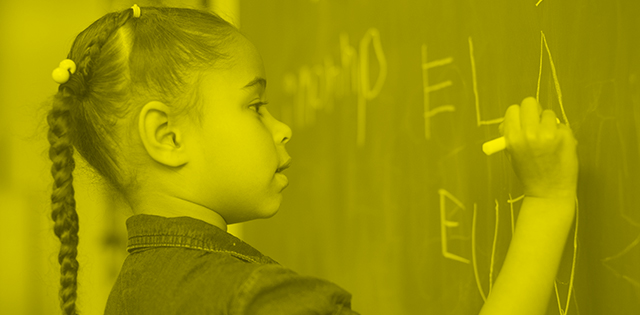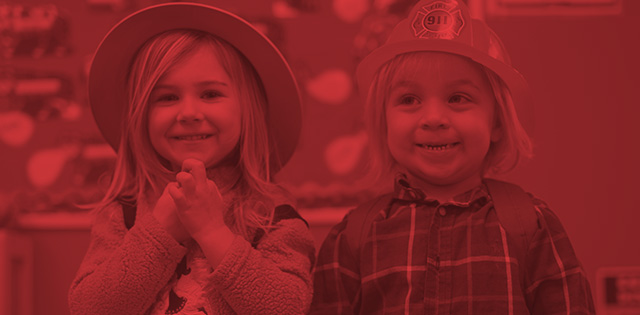 The Zest creative department supports Celebree as an extension of their team, developing ideas and executing on concepts to help provide a view of the Celebree experience to people before they even walk into a center.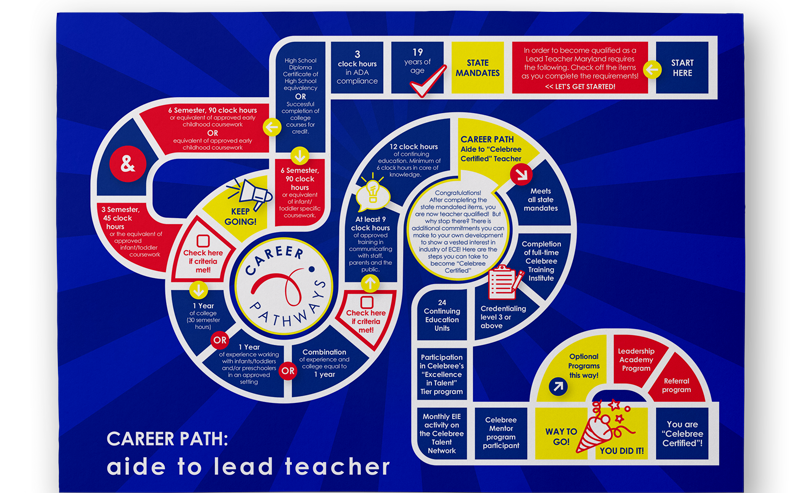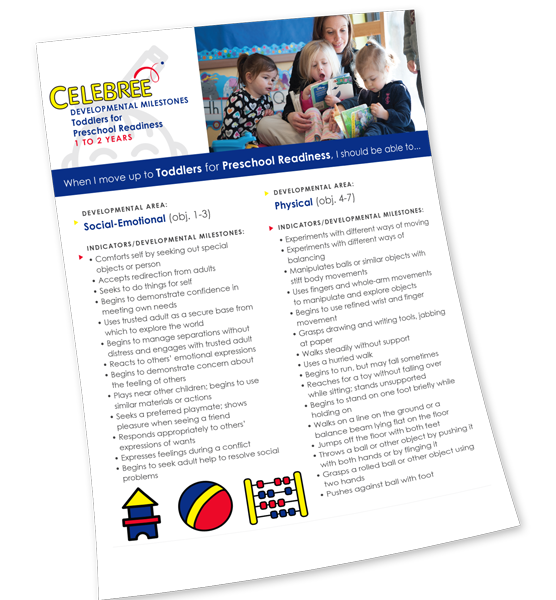 Zest worked to help convert Celebree's customized learning curriculum for children into content that can be utilized by parents and families outside of the schoolhouse as well.  This content works to break down the developmental stages of children as well milestones for each age group allowing a parent to measure if their child is on track developmentally.
Digital Content Development
Zest works to continually to curate weekly content through social media posts and other digital content that aligns with Celebree's brand. Each week, Zest writes Tuesday Tips, helpful life-hacks for parents, Weekend Where-To, suggestions for family fun events, and Friday Family Fun, activities for families to do together at home. These themed posts have seen significant positive engagement with Celebree's online community.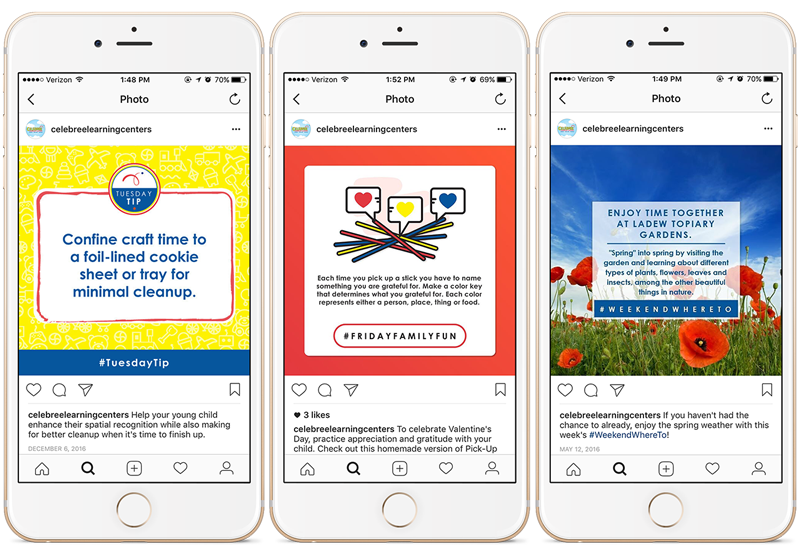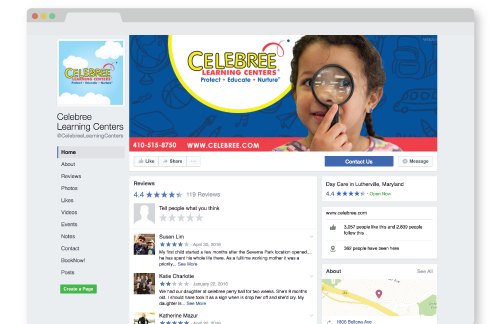 Zest manages Celebree's social media presence, working to coordinate content, reputation management, and advertising to help extend the Celebree message deliberately and intelligently.
Zest works to support promotional efforts for events, programs, and enrollment initiatives through the development of video, info-graphics and other creative content that can be used as digital advertisements. These advertisements are deployed through Facebook Business Solutions, Google Adwords, and other digital advertising platforms using in-market, retargeting, affinity and other segmentation strategies to provide the most cost effective and result oriented advertising.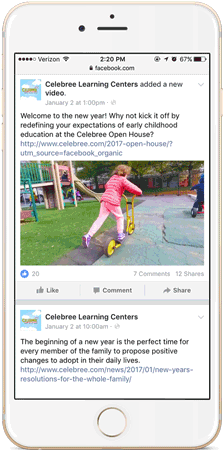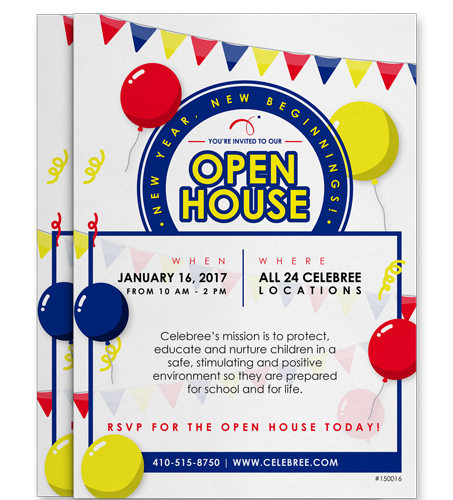 Zest works to facilitate print promotion coordination between creative, content and print personnel. Our project management approach provides cost saving and quality improving production.
It's one thing to run advertisements. It's another one to understand the results. Through a comprehensive custom dashboard, we have charted target performance rates based on geography, seasonality, socio-economics and other trends in ad segments.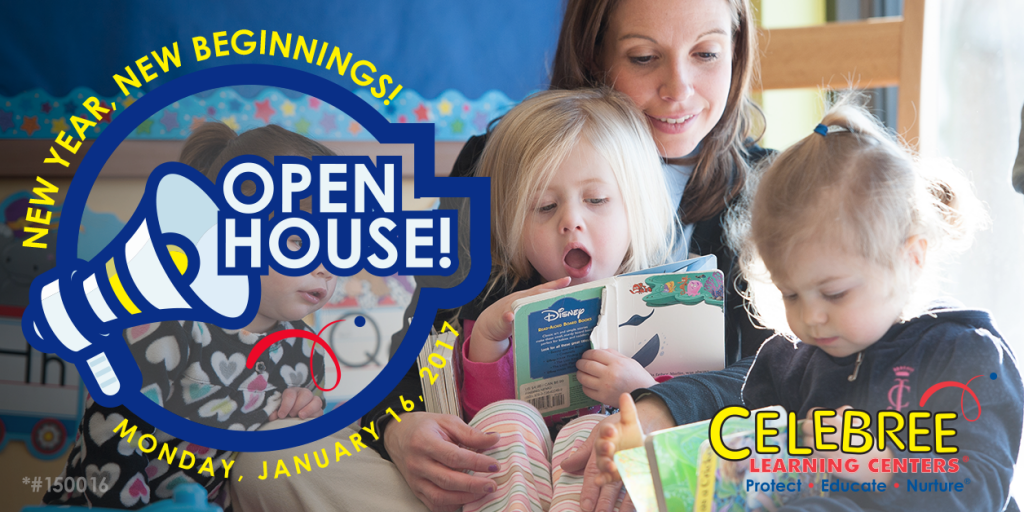 Like What You're Seeing? Let's Chat!
We would love to chat with you about how Zest can help boost your digital presence!