Delbert Adams Construction Group
Few other seals of approval connote quality in the greater Baltimore area as does the Delbert Adams wax stamp. The mark has been a regular fixture to many of the most beautiful homes in the area for decades. Zest's efforts were to communicate that quality and beauty digitally as well.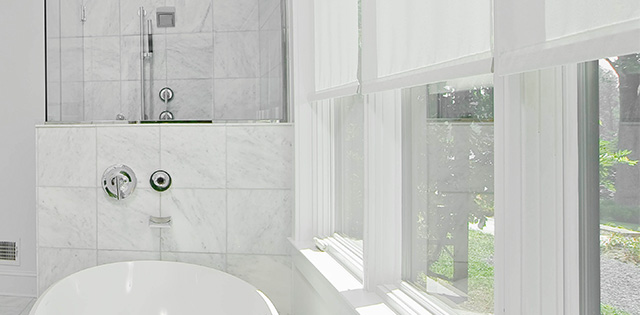 Our work began with performing some gap analysis in their existing brand and user experience. We worked to develop a number of creative assets to help create a visual bridge to the service descriptions and history of work of the company. Our graphic design team developed a number of custom modules, illustrations and design effects using pieces of the existing portfolio to create the user experience desired.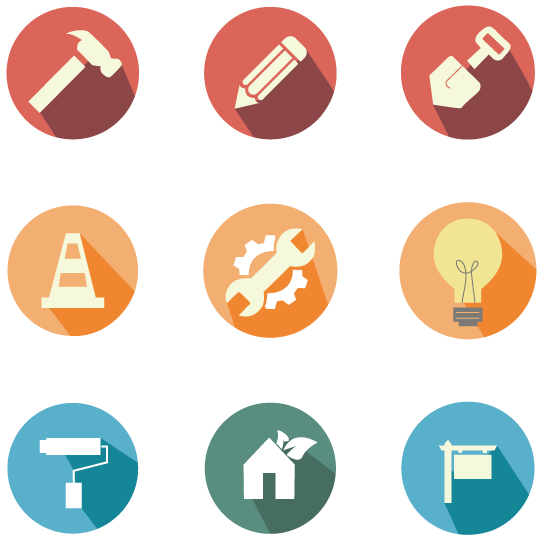 Delbert Adams creates beautiful, elegant homes for their clients, so it only seemed fitting that user interface provide the same. The back-end of the site was created using a fully customized WordPress content management system, and the CSS was themed to match other elements of the branding. The serif fonts, Playfair Display and Cardo and sans serif font, Sofia Pro were used together to create a stylish yet handsome font pairing. All fonts colors were grayscale giving the content a softer feel than the normal full #000000 black a user is used to seeing on websites.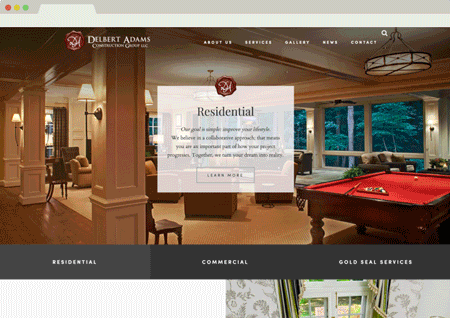 The opening frame of the Delbert Adams Home Page gives the user a glimpse of the incredible work created for clients right off the bat regardless of device or browser in part with the responsive design. . We used parallax effects some clever navigation styling to distinguish the homepage and move a bit away from the norm. Main Navigation sits on top of the slider's photo background. Once the user scrolls down the page, a more traditional Navigation and Header appear.
The inner pages of Delbert Adams rely on a number of featured custom module sections used to showcase Client Testimonials, Recent Work, and Media Highlights.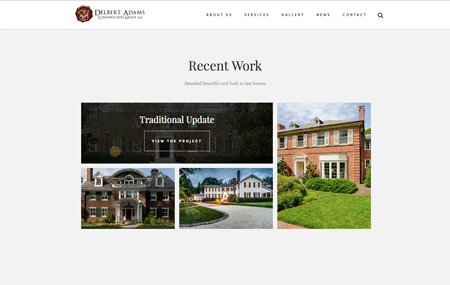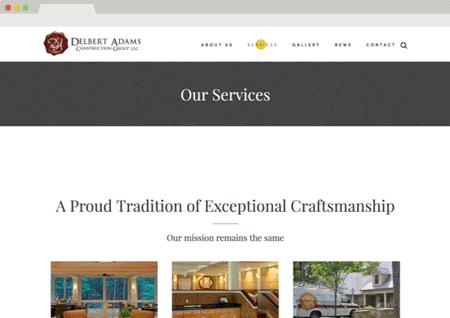 The modules create a visually appealing look, but also create a seamless process for the website to be updated. Global modules allow the content to be updated in one spot that is reflected every place where the module is featured on the website. Working with a client Like Delbert Adams makes it very easy for our web designers because the images of their work are art themselves. Photos were used as much as possible throughout the website to highlight the world Delbert Adams has done for their clients.
Our team supported the client in making a number of system integrations that allowed for a seamless launch. The site has provided a whole new window into some of the best craftsmanship in the state, and is now supported by ongoing digital marketing and creative support.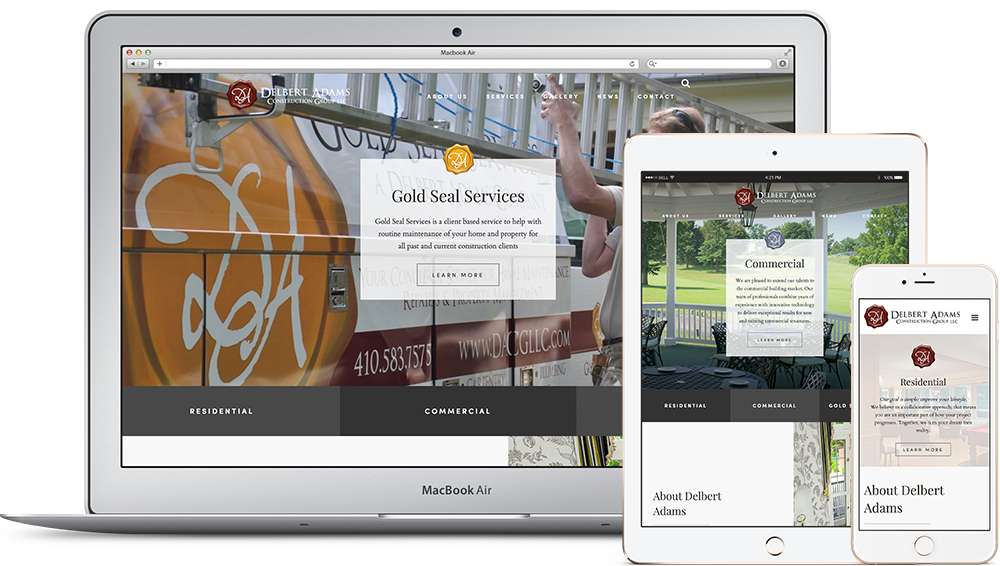 Like What You're Seeing? Let's Chat!
We would love to chat with you about how Zest can help boost your digital presence!