 The Eat to Empower campaign was created to help fight food insecurity in Baltimore by giving more than two dozen restaurants and their patrons the opportunity to support the growth and education of our city's children simply by eating. To raise money, local restaurants pledged to donate a percentage of their earnings during one month. The campaign was organized by Empower4Life and The Education Foundation of BCPS, in partnership with Tamrac. Zest's job was to develop a brand for the campaign, a landing page and branded collateral that would highlight the charitable and child-oriented nature of the initiative.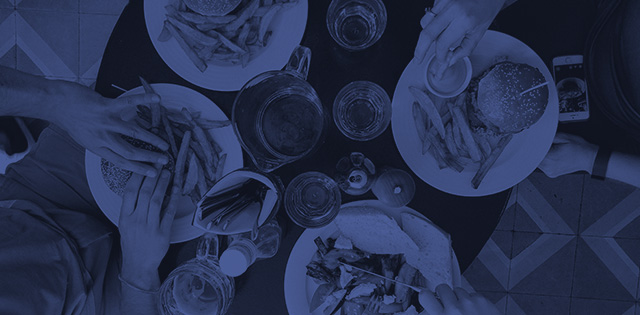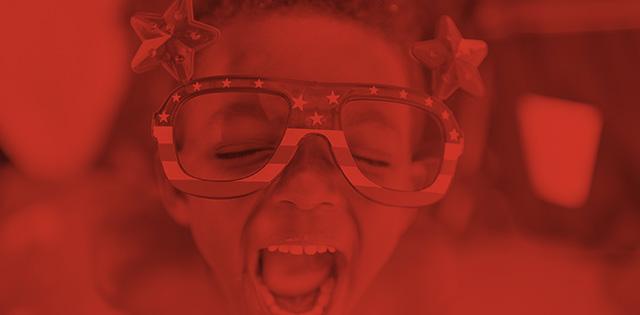 We wanted to create a logo that felt inclusive and evoked feelings of community while resembling a badge or mark. We explored fonts that felt playful but also gave a feel of refinement. As they were the driving force behind the campaign, recognition of Empower4Life and The Education Foundation of BCPS through their logos was also woven into the logo designs. And, of course, elements that invoked eating were critical.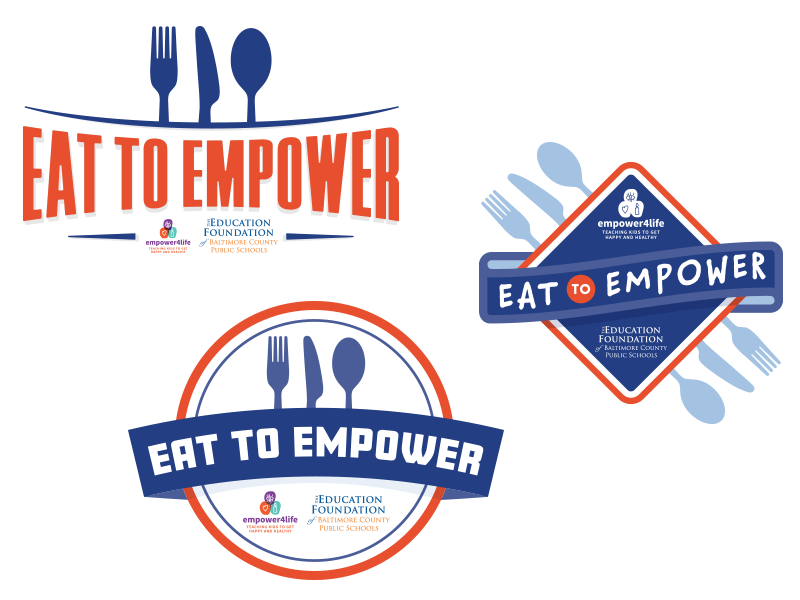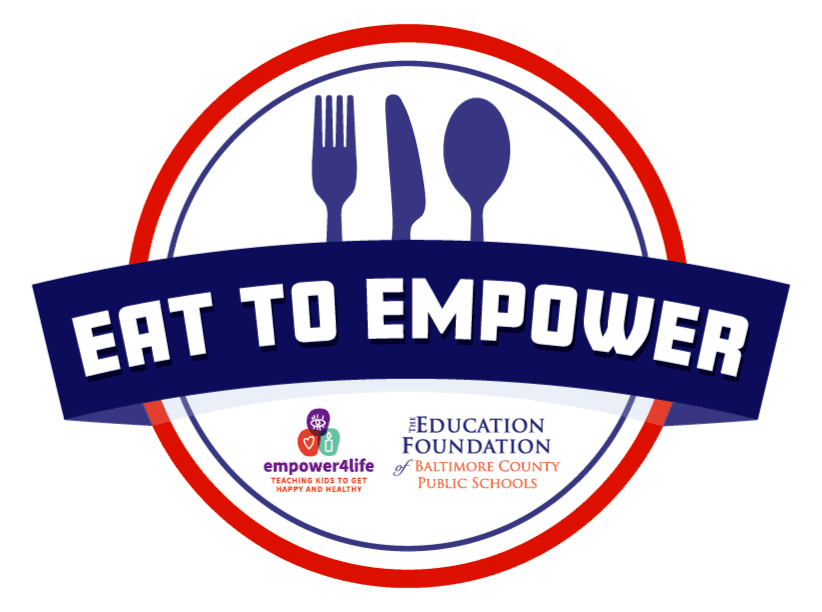 After some deliberation, we settled on the third option, which felt bold and empowering, but also youthful. It has the appearance of a stamp, which has a powerful connotation. The circular shape also connotes a plate, tying in nicely with the eating concept.
Our next task was to design collateral that could be mailed or emailed to potential donors or participants. While we wanted the design to have lots of child imagery, we didn't want to use images of sad or unhappy children. Instead, we wanted to focus on the results programs like Eat to Empower can have by depicting happy, healthy children--as they should be. We kept the content concise, yet informative and encouraged readers to learn more through the website.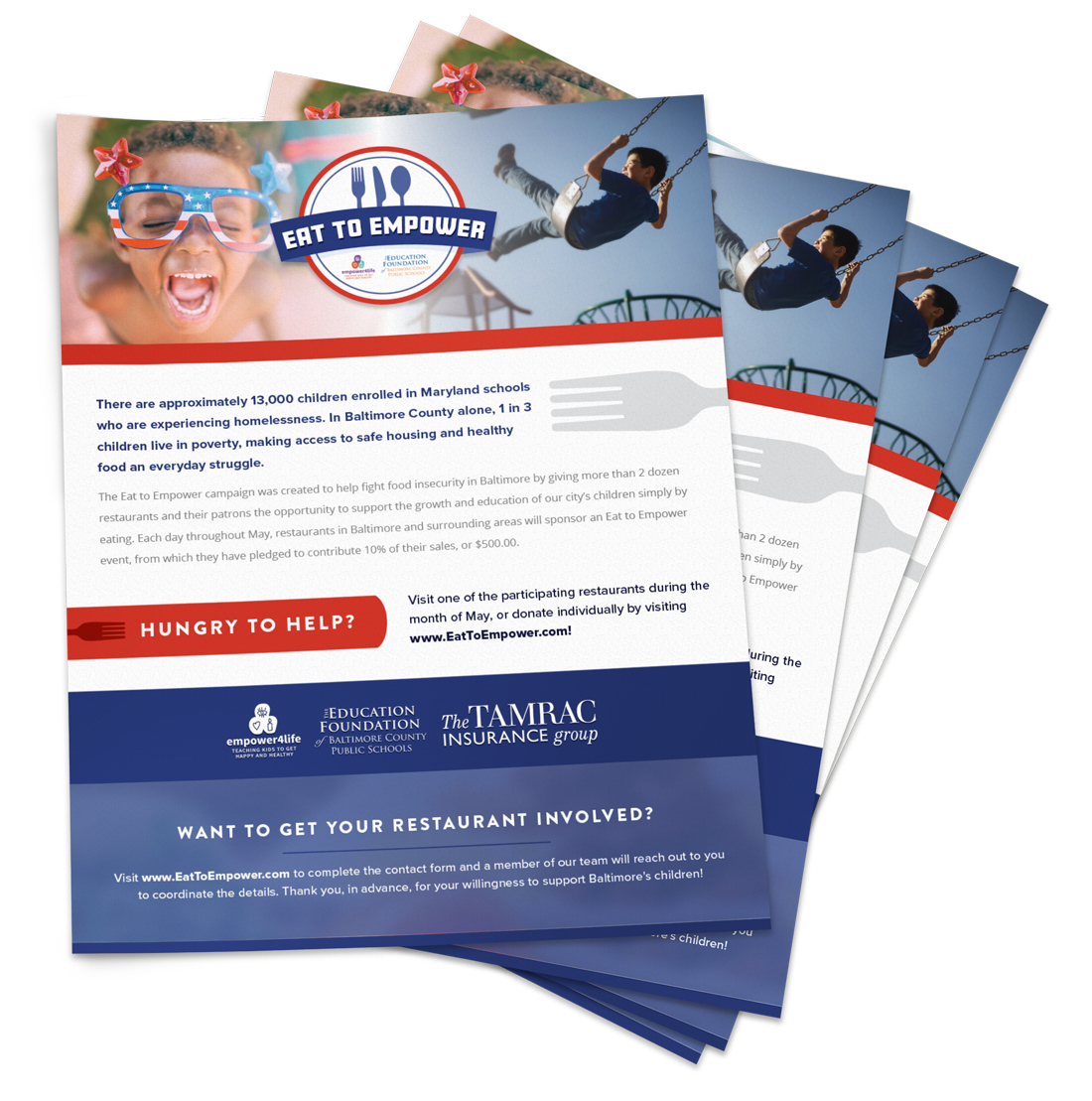 The site was styled as one page that easily directed users to important points. The forms we employed made sign up a breeze, and participants could also easily access restaurant schedules. The page also features interviews with sponsors talking about the mission.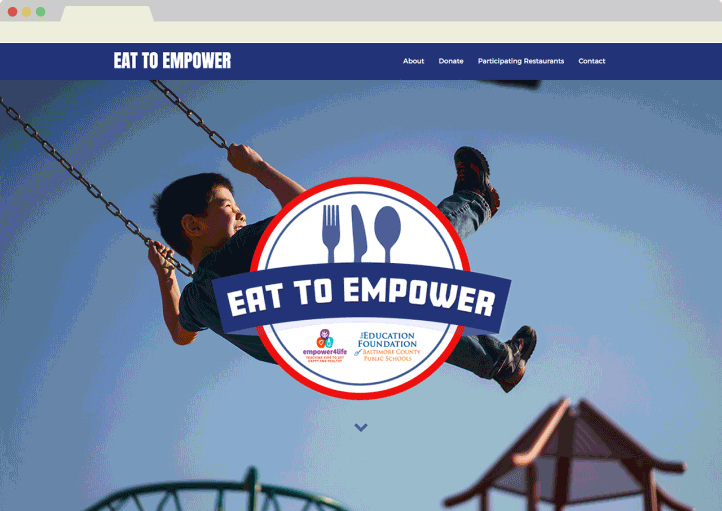 Much like the logo, we wanted the site to feel polished, yet youthful and energetic. The colors pull from the traditional American red, white and blue but with a softer tone, which provides a more friendly and approachable feeling.
Videos are such an amazing resource for any brand, but especially for those driven by a charitable mission which create an emotional reaction in the viewer. Hearing from the people behind the initiative provides a strong impact and impression to the audience.
Like What You're Seeing? Let's Chat!
We would love to chat with you about how Zest can help boost your digital presence!