In 1948, George Hertzbach had a vision of starting an independent, full-service accounting firm dedicated to local, hard-working businesses. Since those humble beginnings, his vision has grown into a firm of over 180 professionals, diverse in their experience and achievements, concentrating in multiple practice areas throughout the Mid-Atlantic region.
As Hertzbach CPAs approached their 70th anniversary, they sought a redesigned website that would serve as a streamlined platform for new and old clients that also highlighted their professionalism and exceptional work ethic. By fusing the old and the new--keeping their 70th anniversary and history at the forefront, while adding modern and fresh design elements--we created a website that emphasized Hertzbach's reputation as one of the Mid-Atlantic's top accounting firms for small and medium-sized businesses.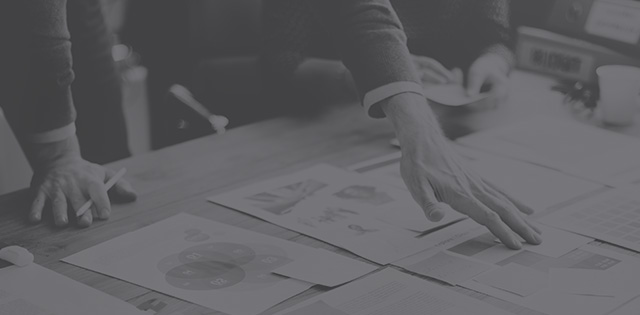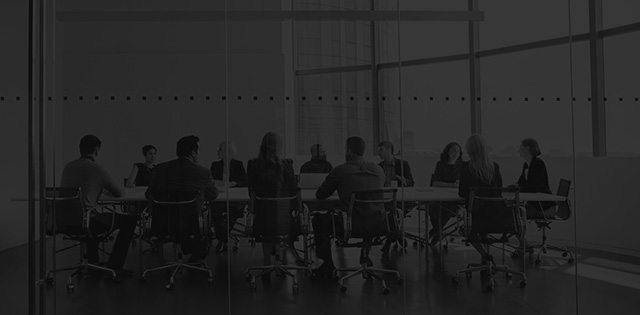 Anniversary Logo Development
We developed a logo to commemorate Hertzbach's 70th anniversary and help celebrate their anniversary event. Tying in the Hertzbach "H" as the 0, we designed a logo that fit right into the Hertzbach branding. This logo is used on their website as well as printed items. At the Hertzbach 70th anniversary event, it was used on signage, podiums and even chocolate!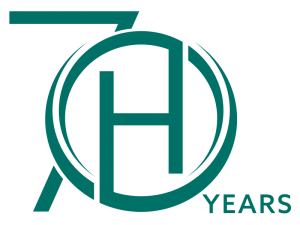 We created a clean and organized homepage that previews the main website concepts in four easy-to-maneuver sections: "About Us," "Our Team," "Services" and "Industries."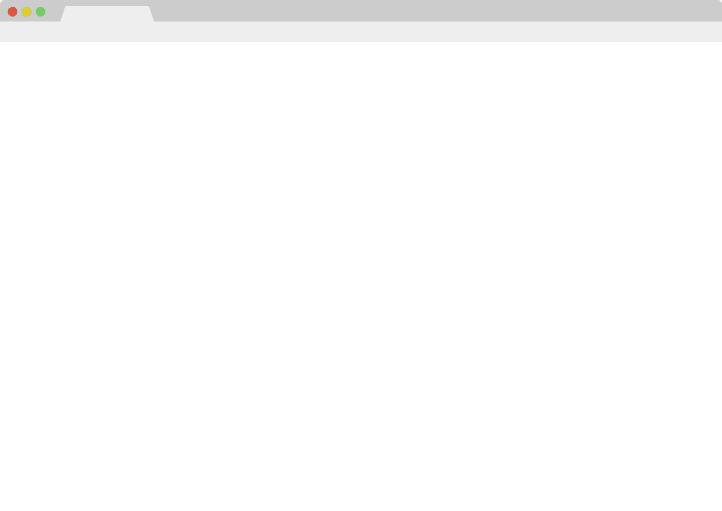 For font, our design team wanted something modern, geometric, and strong--what better than Brandon Grotesque? We also implemented brand color accents in underlined sections, buttons and other features.
The homepage needed to be simple and clean for optimum usability. We implemented opening images that depict the various cities Hertzbach services, as well as a introductory section that functions as a gateway to the four main sections of the site: "About," "Industries," "Services" and "Team." Below this we added a "Featured Posts" section so clients can stay on top of the latest news, as well as an event calendar. it was also important to add a call-to-action to highlight the many career opportunities Hertzbach has to offer. Lastly, the contact row and footer was created to make getting in touch and site navigation a breeze.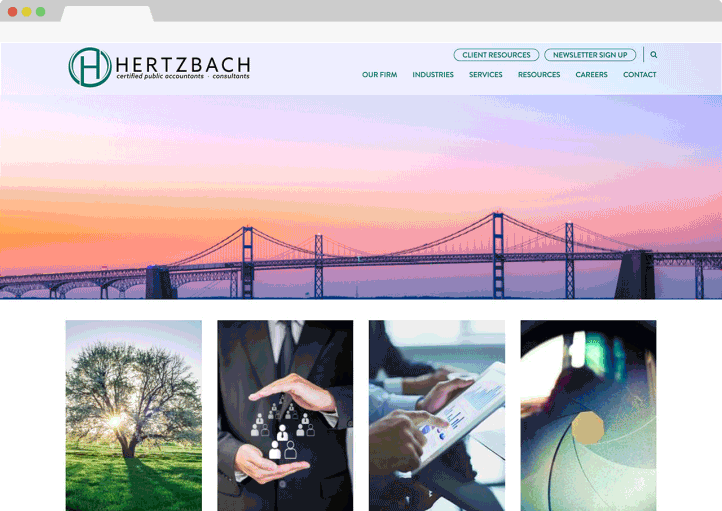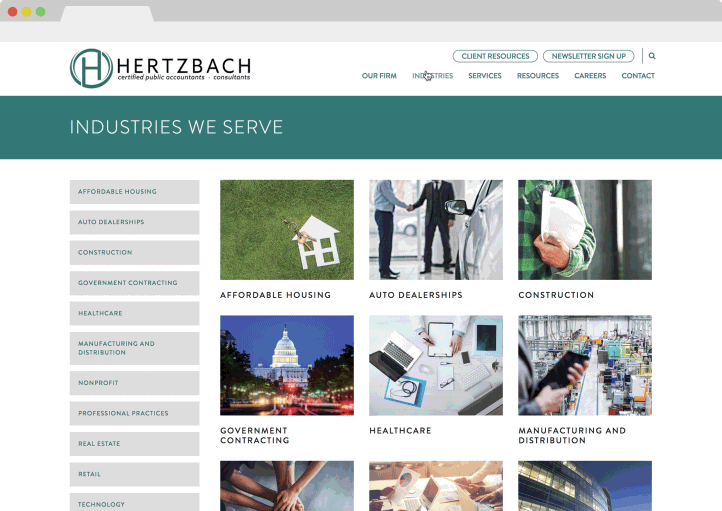 The "Services" and "Industries" inner pages are designed for the optimal navigation experience. With easy-to-access information, related topics and articles, you can get all of the information you need, as well as contact information for the Hertzbach professionals who can assist you.
Team pages are grouped together and able to be filtered based on user needs. All team biographies feature contact details, credentials and other key information about each respective team member.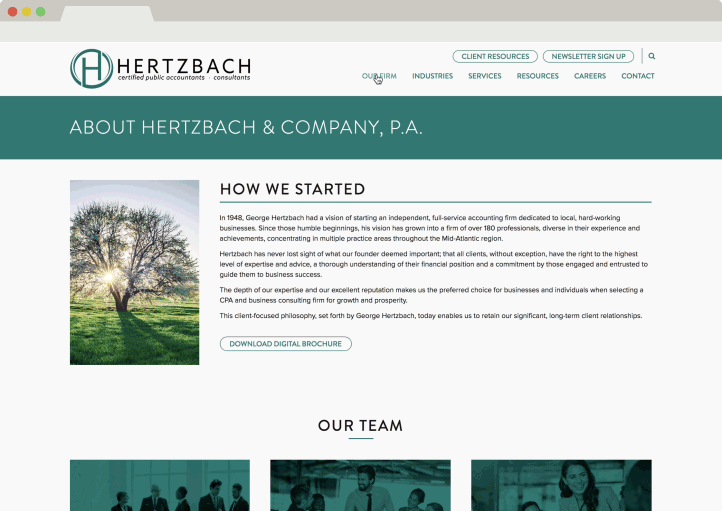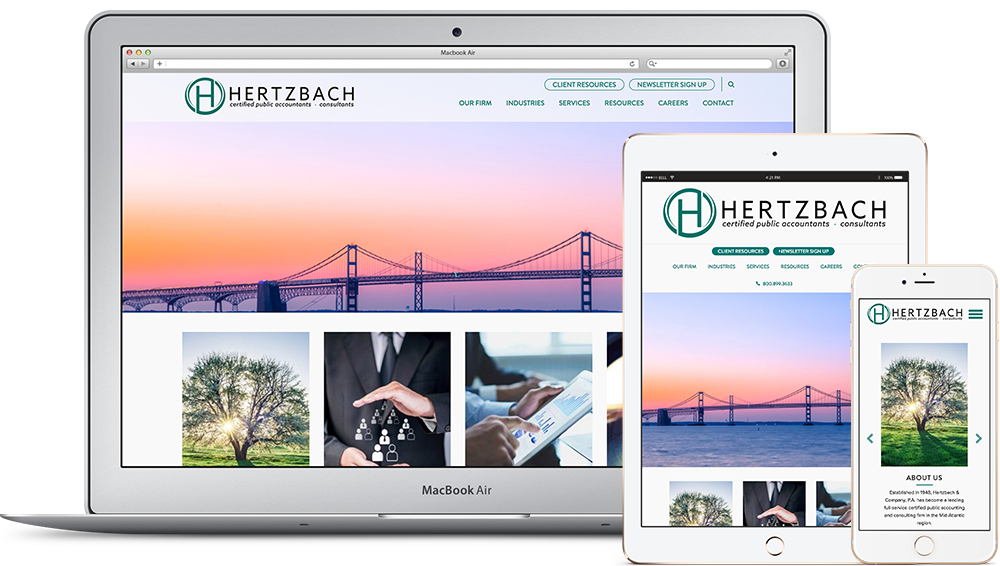 As always, we had to ensure the site was UX/UI responsive. Now, clients can access the Hertzbach page from any device, anywhere, which works perfectly for the busy clientele Hertzbach serves!
%
increase in total website sessions
increase in new users on the site
%
increase in searches leading to the website
Like What You're Seeing? Let's Chat!
We would love to chat with you about how Zest can help boost your digital presence!