Jonathan Ogden Foundation
The Jonathan Ogden Foundation, Inc, founded by ex-Ravens offensive tackle Jonathan Ogden, was established in 1996 as a charitable organization to assist young people in disadvantaged communities develop self-esteem through athletics and education.
Our goal was to create a fun yet streamlined website that allowed the community to learn more about the work the foundation does and events they host.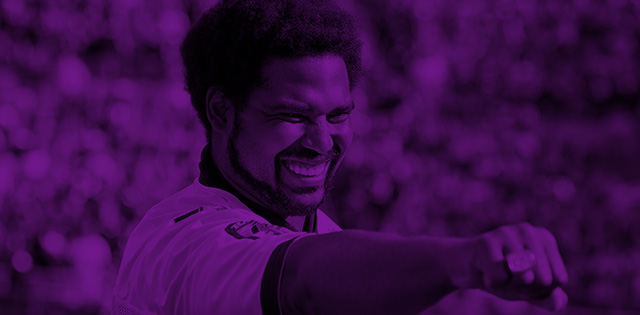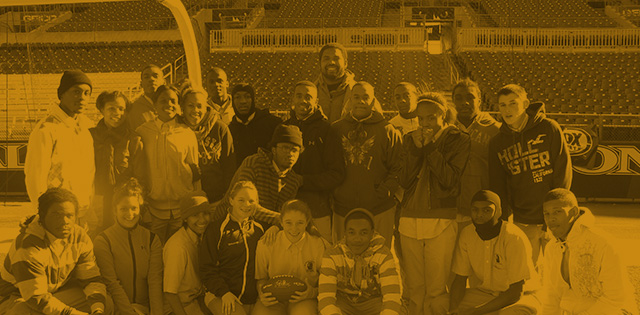 The Zest Creative Team wanted to create a site that made it easy to access information about the foundation in general, but the main focus was an ease of accessibility to information about their events. Highlighting the foundation's social profiles was also a priority since Jonathan Ogden is very involved in the community (both in person and online) and maintains an open dialogue with Baltimore community members.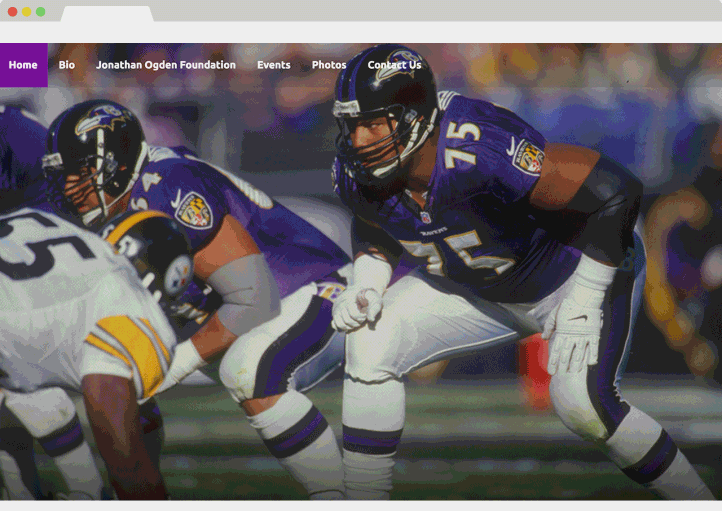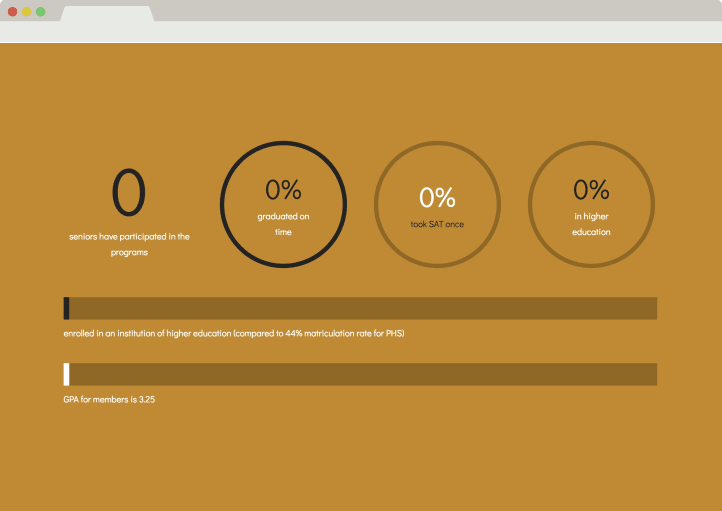 Playing off of Ogden's athletic history, we created a stats page that shows off the foundation's impressive results. This shows that the foundation's dedication pays off and that the foundation does great things in a fun and creative way.
Ogden's brand colors, which are also the Raven's colors, were used in these clean, fun, line-style icons to add a bit of "pop" to the site.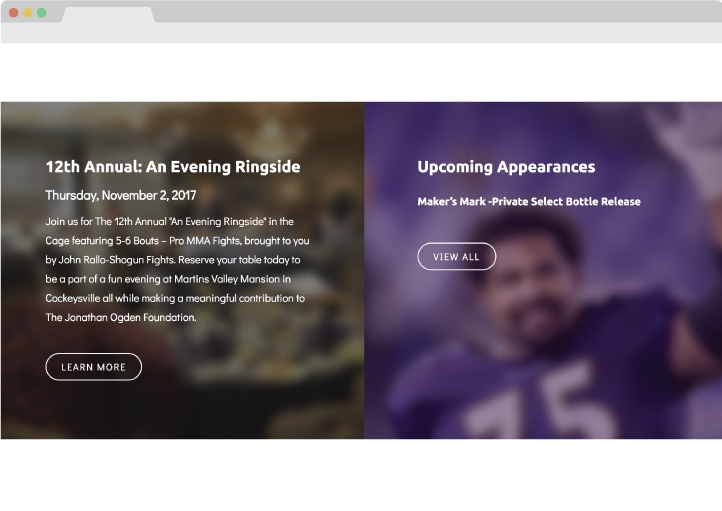 As mentioned, highlighting major events was a large priority. We wanted to showcase the wide variety of events the foundation offers so that a diverse range of community members would feel inspired to get involved!
As always, any site worth its salt has to be responsive. The site for the Jonathan Ogden Foundation is responsive across all platforms and devices.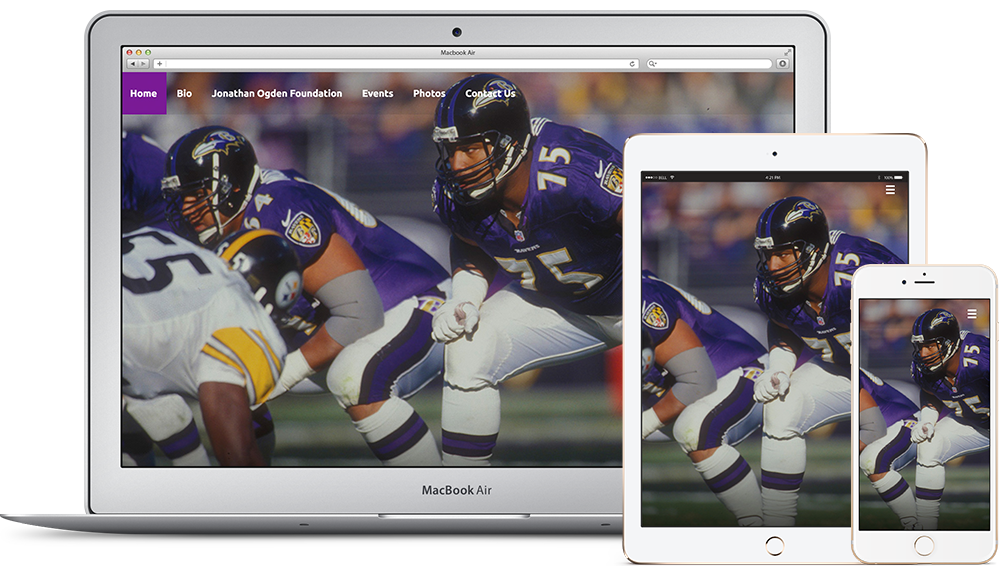 Like What You're Seeing? Let's Chat!
We would love to chat with you about how Zest can help boost your digital presence!