Zest created a stylish and functional website to showcase this culinary jewel's cross-cultural menu as well as their five beautiful dining areas.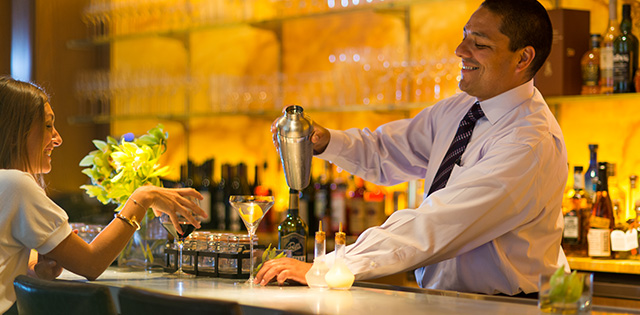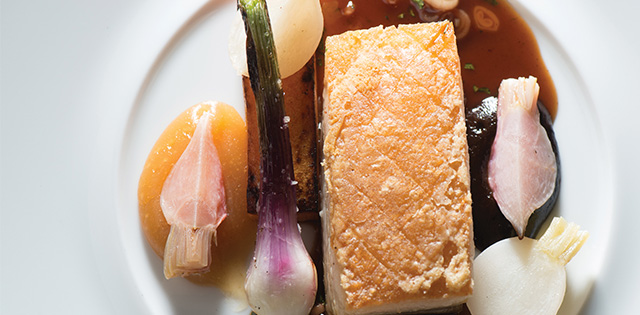 The Creative team at Zest worked hard to build a website that was as enticing and delicious as the dishes that Magdalena serves. A pairing of Alegreya and Adelle Sans creates a harmonious blend of typefaces throughout the website, especially on the menu module. Light grey dividers and brand images are used to divide the content throughout the website, adding to the sleek and modern feel of the theme.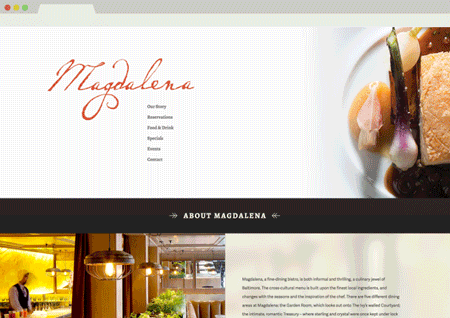 This elegant page welcomes prospective diners with the same excellent hospitality they would receive at the restaurant itself, by introducing them to captivating pictures and a continuous flow of information about the Magdalena. The brick wall and floral painting textures used throughout the website were inspiration taken from the Magdalena's interior. The main navigation works with a banner image to create a composition in itself. When a user scrolls down the page, the menu condenses into a traditional menu layout.
The inner pages of the website are a seamless combination of informative and visually appealing. They highlight the Food and Drink options available for diners as well as showcase the talent and experience of their seasoned chefs. These pages also provide prospective diners with the functionality to make reservations and learn about events that the Magdalena is hosting.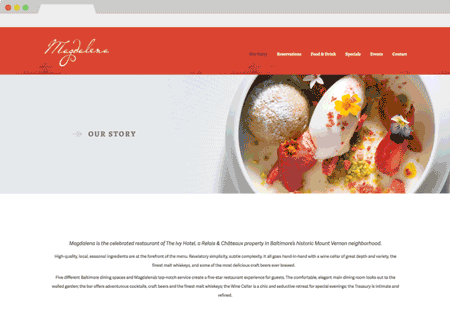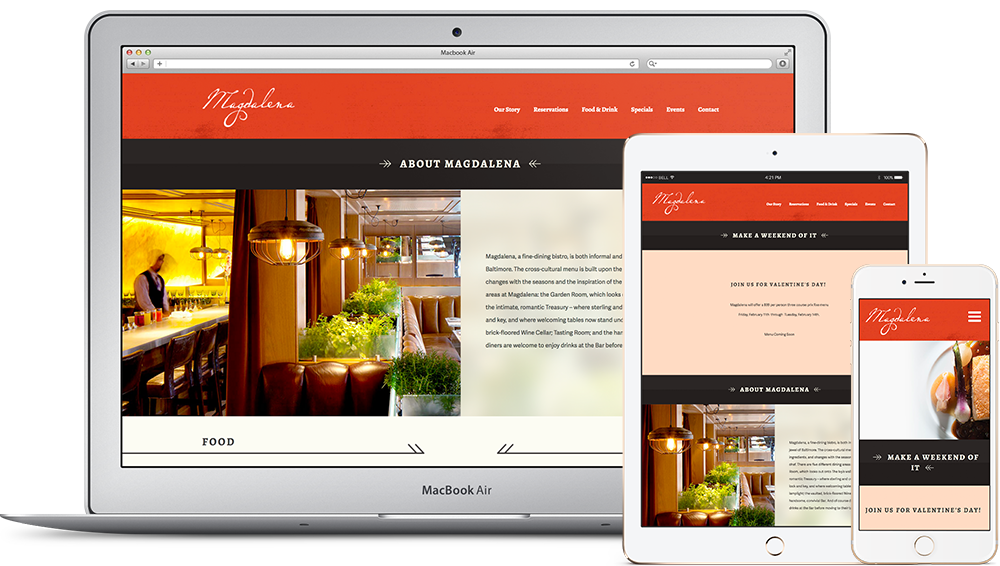 Zest created a web page that not only looked modern and sleek, but also relied on responsive design to ensure that the site looks, feels and responds on a mobile device or tablet in the same way as it would on a computer. For example, the menu module condenses into an accordion layout when viewed on a mobile device, creating a seamless experience for the user. Now, diner's online experience will stay consistent across devices.
Like What You're Seeing? Let's Chat!
We would love to chat with you about how Zest can help boost your digital presence!