 The Law Offices of Peter Angelos
A tale of two companies: Berman Goldman & Ribakow LLP (BGR) and Patuxent Valuation Group (PVG) are sister companies that specialize in accounting and valuations. They sought a cohesive, yet unique identity for each of their brands. Our job was to create a website that highlighted what each company had to offer while allowing each to shine in their own way.
Note: As of the time of publication, BGR and PVG have merged with a national accounting and valuation firm, Evergreen Advisors.
For PVG, we chose Proxima Nova and Brandon Grotesque as the brand fonts--both choices are modern and sans serif which complement each other well. PVG's brand colors are gold and turquoise, which imbues the brand with energy, freshness and a modern sensibility.


For BGR, we chose Lato as the brand font, a very clean and precise choice. The brand colors are a deep maroon paired with a soft, pastel yellow. Not only does this create contrast, but it also conveys trustworthiness and offers a hint of youthful energy.
The custom icons we developed add some creative appeal to the Home Page. We broke up the boldness of the turquoise by adding some light grey and white rows. This feels clean and crisp. Coupled with the photo overlays and textures, the Home Page really wows the viewer without hindering their ability to find information.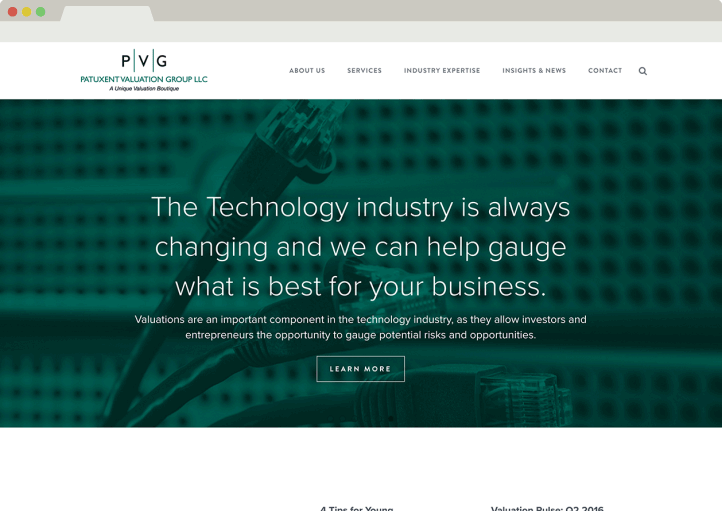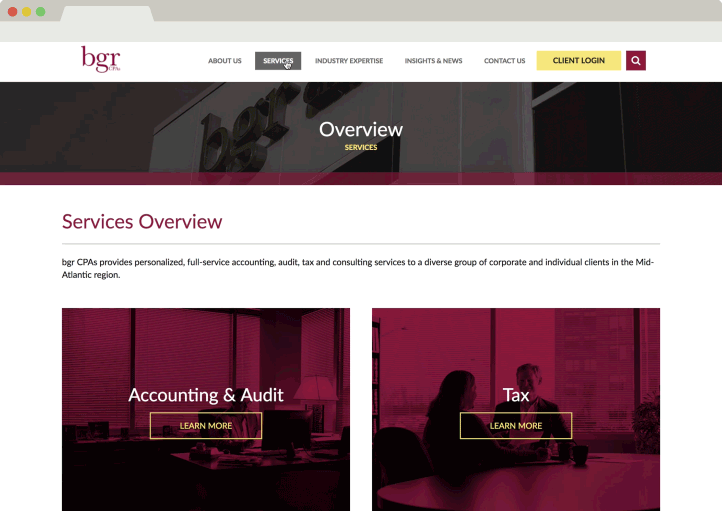 By creating a layout reminiscent of PVG for BGR's site, we created a subtle association between the two brands while allowing them to exist uniquely.
These custom icons add some interest and character to the site. The pop of color on the hover increases the appeal. Like the rest of the site, they feel dignified, fresh and modern.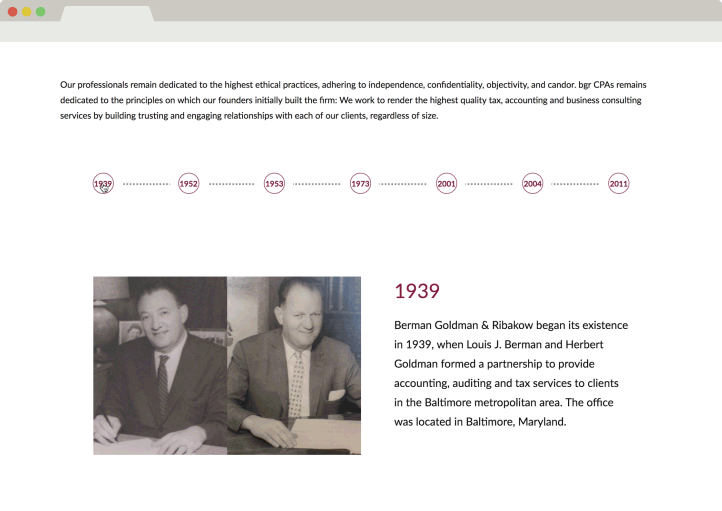 An interactive history module is a great choice to highlight the firm's impressive history in a succinct and appealing way.
Every site worth its salt has to be mobile-responsive. No matter how you view the PVG and BGR sites, they are sleek, functional and attractive.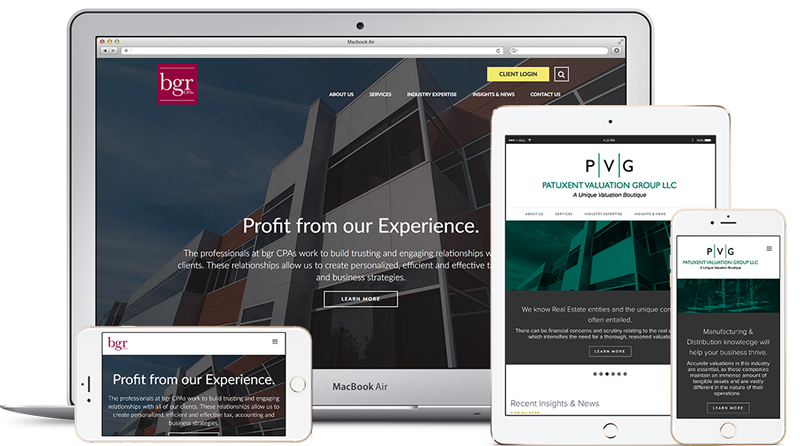 Like What You're Seeing? Let's Chat!
We would love to chat with you about how Zest can help boost your digital presence!