Towson Tavern, a casual fine dining restaurant with a from-scratch kitchen, offers a globally-inspired menu featuring the best locally grown & raised ingredients from the Maryland & Mid Atlantic region. The restaurant's name pays homage to its Colonial precursor, which was a well-loved watering hole for traveling farmers, run by Ezekiel Towson in the 1760s.
Towson Tavern was seeking a re-brand that included a new site and logo that would reacquaint the area with the restaurant's offerings. Ultimately, our goal was to help Towson Tavern tell their story: a local restaurant that serves farm-to-table offerings with a global twist in a casual fine dining setting.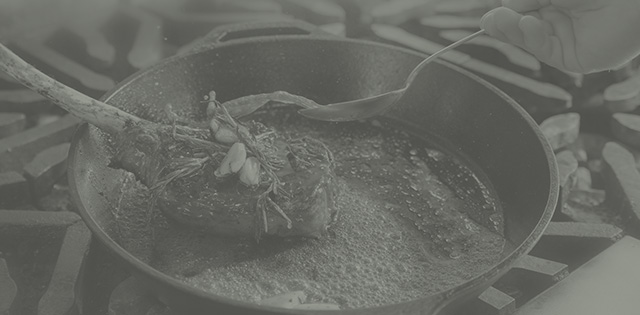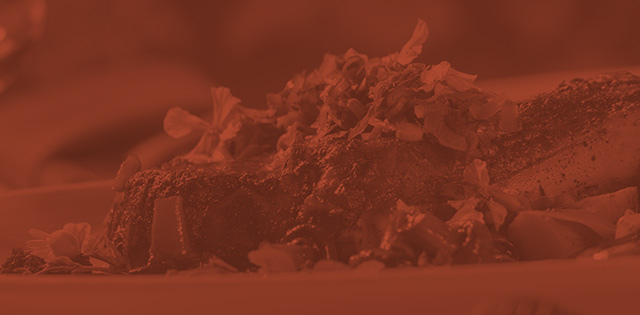 Towson Tavern had never developed a logo for themselves, so this was one of the most important first steps we took. We wanted to bring together Towson Tavern's traditional, familiar feel with a new and modern energy in line with the new dishes their kitchen offers. Our team wanted to help Towson Tavern create a "mark" that consisted of text and words instead of a traditional logo with a symbol or image.
After deliberating with Towson Tavern, we chose a variation that fused the T & T from each word combined into one stylized "T." The shape was modified to feel like a table with a tablecloth. The brand colors were consistent with the brick, wood and fabrics used on the inside of the restaurant, giving the restaurant a luxe, classic feel.
We were fortunate to have a nice variety of attractive photos of dishes Towson Tavern serves, so we chose one that really highlighted the type of food they offer. The main navigation allows restaurant-goers to easily navigate to the menus and book private events, one of the main offerings Towson Tavern wished to highlight.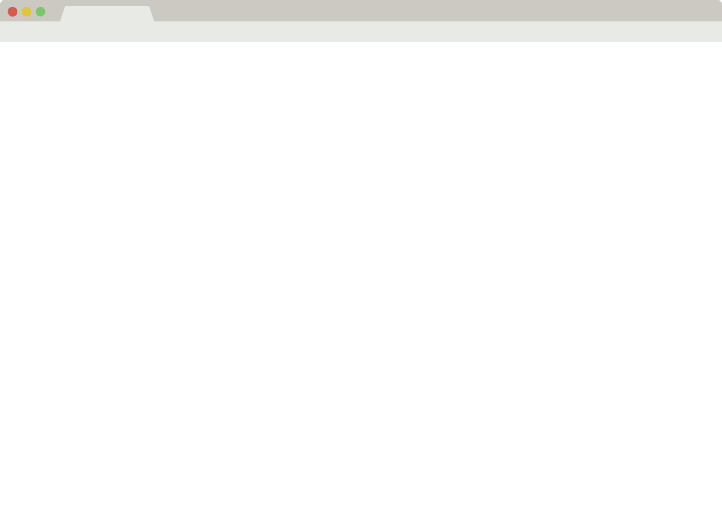 The Zest Creative Team chose a modern, geometric font, consistent with the logo text, and paired it with open sans for easy reading in the body. We also incorporated flat buttons with straight, clean lines throughout.
Because we had an abundance of attractive photos to work with, we incorporated images as row backgrounds, focusing on those with bright colors and highlighting fresh, healthy foods. The homepage served as a sitemap for the rest of the site, starting with an overview of the restaurant, followed by events and then a section for their various food and drink menus. An addition of testimonials above the footer provided a final enhancement the page, giving people a preview of the Towson Tavern experience.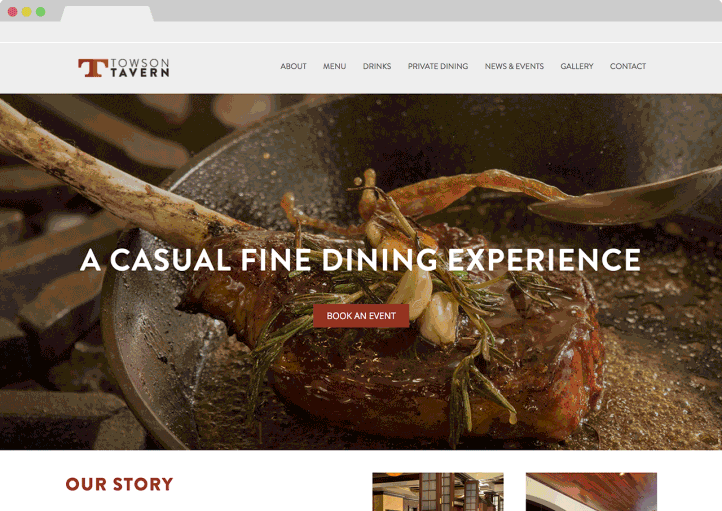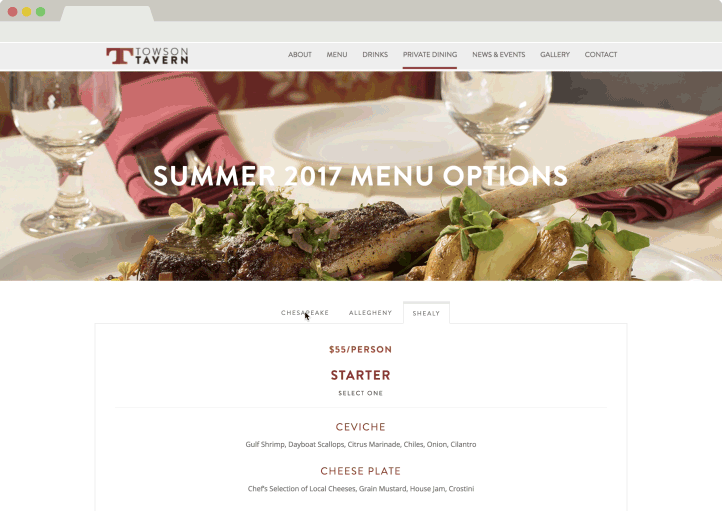 One of Towson Tavern's major goals was to highlight their new private dining & events dining room and many menu options. With three different menu options, we wanted to detail the options they offer for all party types, from networking events to graduation parties to wedding receptions. We made sure the information was easy to navigate and gave homage to their Towson roots by naming the menus after local streets.
Clean, simple inner pages allowed images of the restaurant to speak for themselves: great food; great bar; great atmosphere!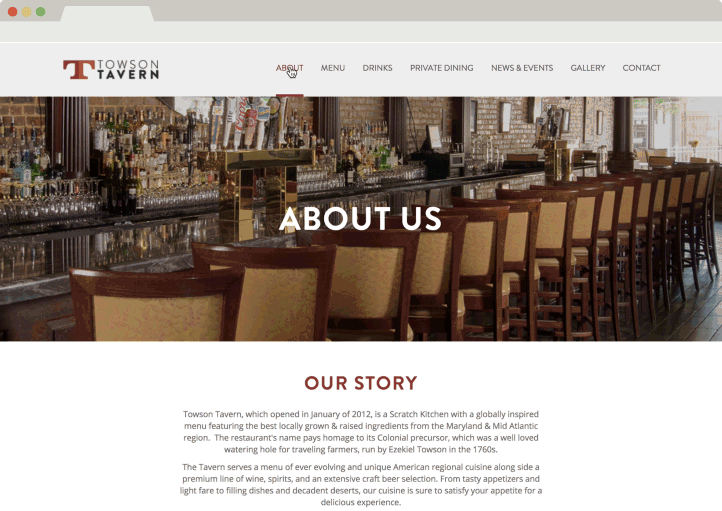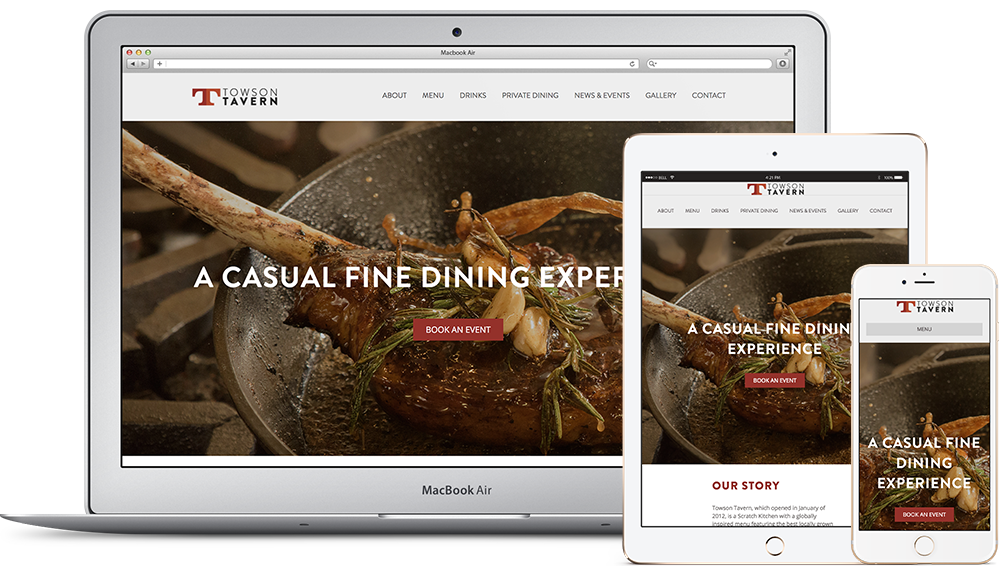 Many restaurant goers access restaurant websites via their phone or other devices, so responsiveness was critical. Towson Tavern's site looks beautiful no matter which device you use to access it!
We developed a series of image-heavy, text-light digital ads to highlight special items and promotional events such as Wine Wednesday, happy hour, lunch specials and award-winning meals.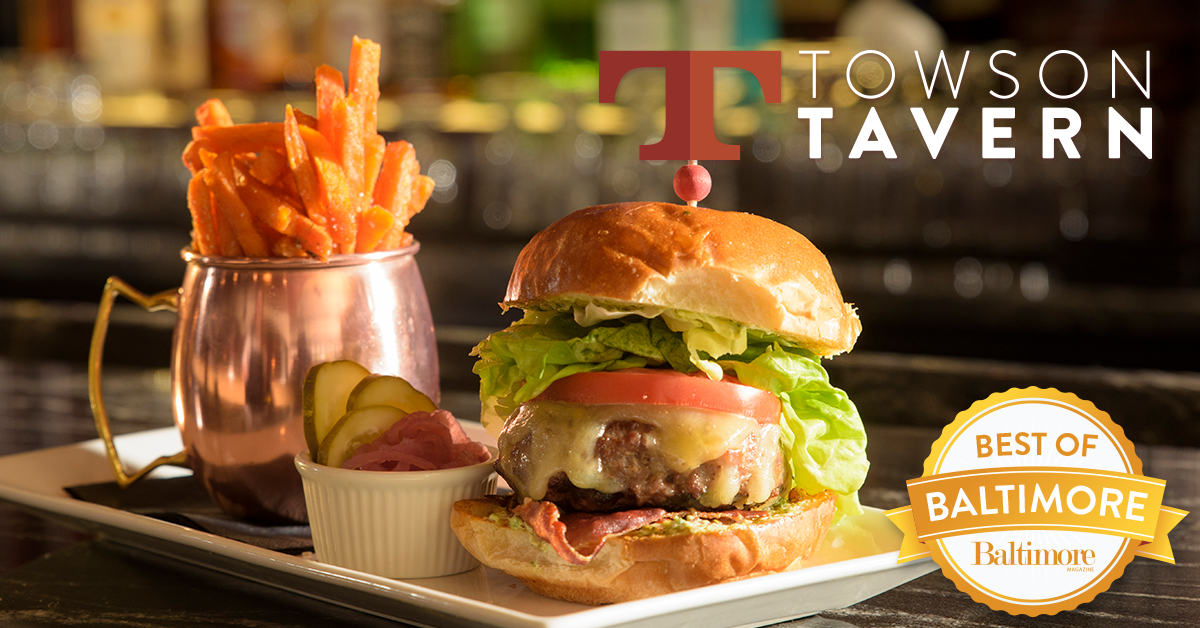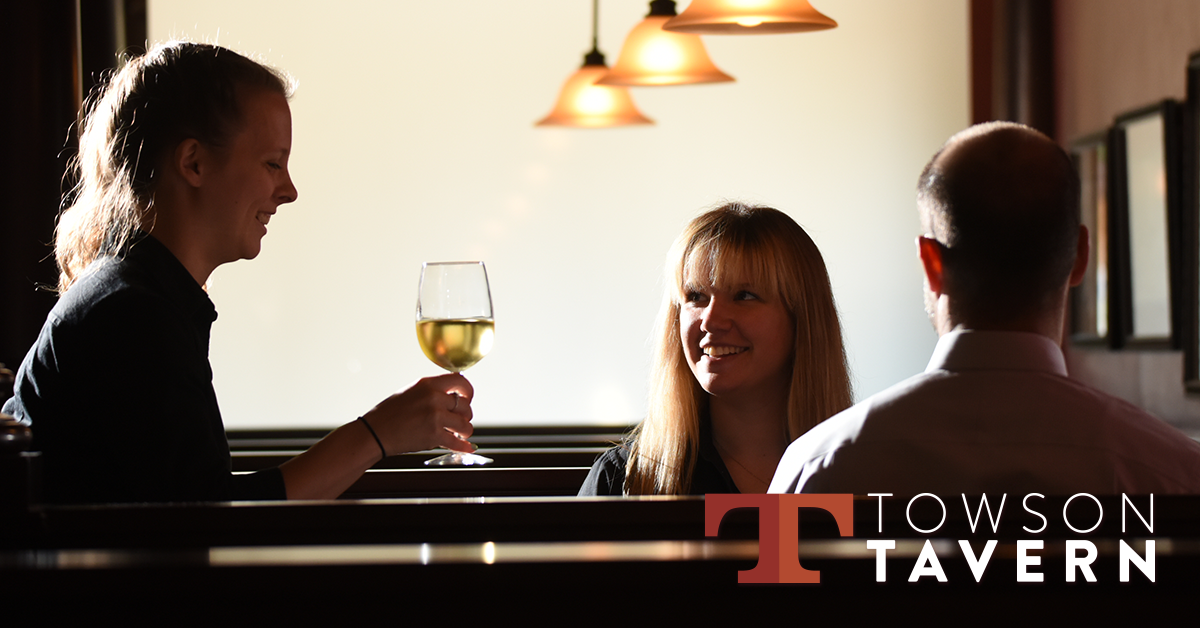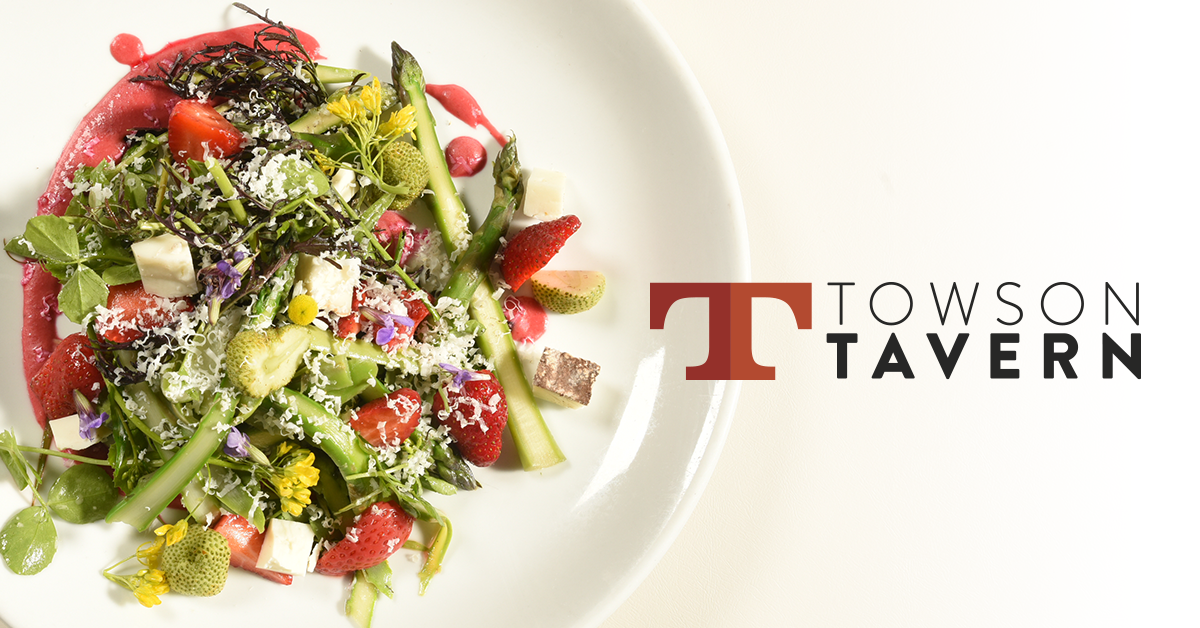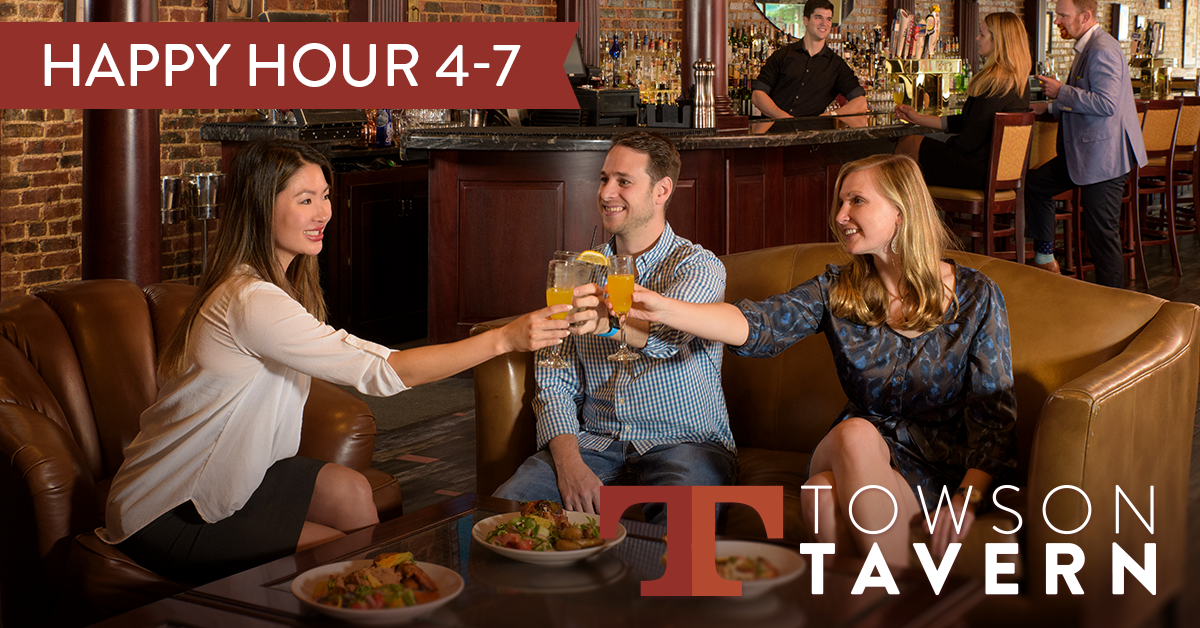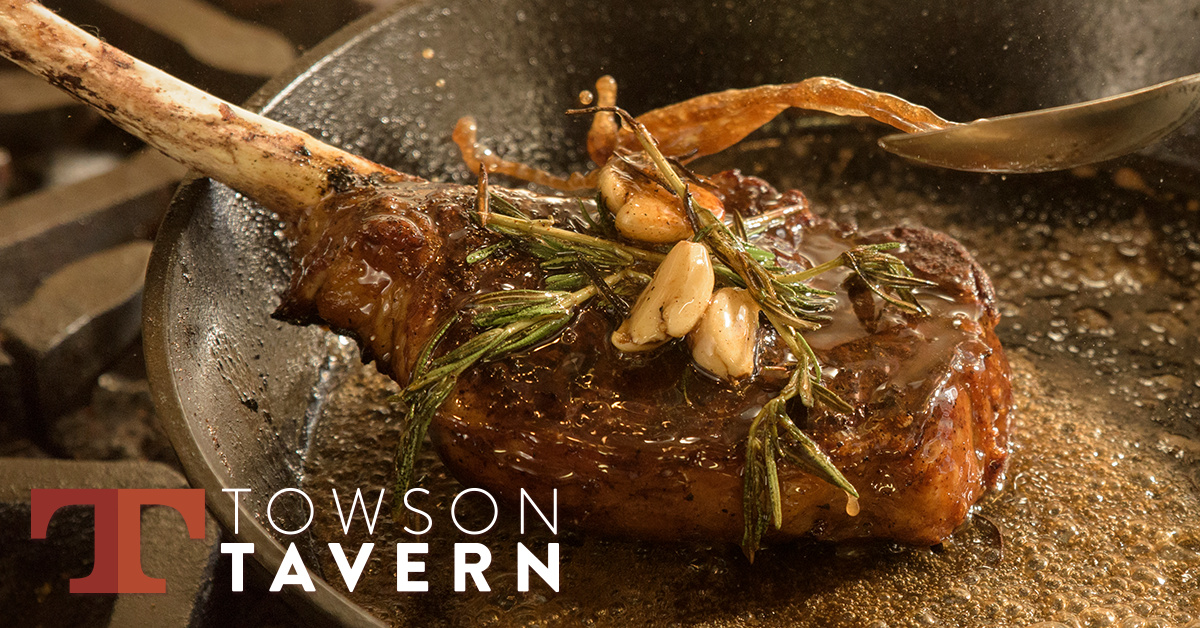 To provide a neat and attractive way for interested individuals to have access to information on private events, a stylized folder was created that contained potential menu options. On brand with the website, the folder highlighted various dishes that would be available. The tri-folder style of folder is different and engaging and allows for a more custom style of content.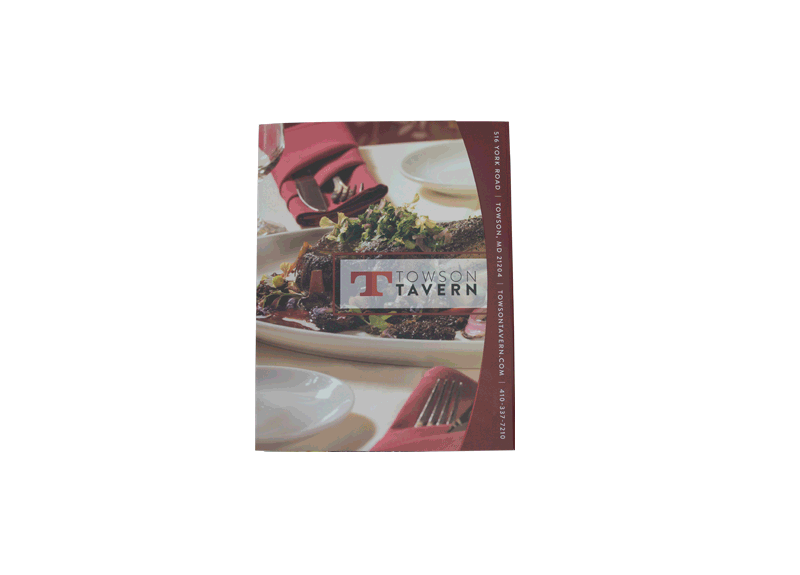 We ran an ad campaign for Taste of Towson highlighting special meals for the season and providing general brand awareness.
%
increase in site sessions
increase in searches leading to the site
%
increase in new users to the site
Like What You're Seeing? Let's Chat!
We would love to chat with you about how Zest can help boost your digital presence!